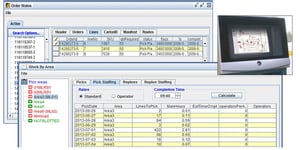 In a recent article from Modern Materials Handling Magazine, it was suggested that in today's material handling industry, software is paramount to order fulfillment processes. Furthermore, using that software to find the most cost effective way to deal with the various SKU's.
It's worth the read for yourself…http://www.mmh.com/article/promat_2015_its_still_all_about_the_software...again#
Author: Heather Connors, Director of Marketing, Conveyor Handling Company
Looking to add software to your order fulfillment process?