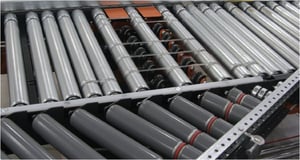 Performing regular maintenance and spring cleaning of conveyors is important to the longevity of the belts and wear-strips. One of the biggest contributors to conveyor break down is not cleaning and maintaining the conveyors routinely. As a result, grease and gunk builds up, causing issues with the conveyor parts. It is recommended that conveyors be cleaned regularly and maintenance be performed regularly.
For optimum performance of conveyors, and to avoid down time, resources, and ultimately money, consider adhering to a consistent cleaning schedule. Schedule a regular preventative maintenance to keep your system equipment running at peak efficiency for years to come.
Author: Heather Connors, Conveyor Handling Company
Schedule an inspection of your system here!