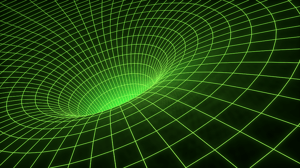 With new automation technologies driving advances in the material handling industry, automated solutions are becoming more and more commonplace. And with that, manufacturers are tasked with the ongoing challenge to stay ahead of the game, continuously keeping one finger on the pulse when it comes to automating distribution centers.
Removing the element of physical labor and stressors and instead designing and implementing automated solutions to meet the needs and challenges of the customer is key to becoming as efficient as possible in warehouses and distribution centers. Automated solutions increase speed and accuracy, meeting the needs of customer demands quickly. Recurring labor costs are avoided as the labor becomes automated; therefore providing a more accurate and efficient solution. Implementing automated solutions helps remove the physical labor costs while saving costs incurred on employee benefits such as healthcare.
As our future continues to embrace this technology-driven society, the material handling industry is choosing automation. As labor costs continue to rise while automation costs continue to decrease, there is incentive to maintaining and improving current operations through automation. The future in the material handling industry will rely heavily on this continuum of emerging automation and technology for the industry challenges of the warehouse and distribution centers.
Author: Heather Connors, Director of Marketing, Conveyor Handling Company
Looking to automate your material handling?