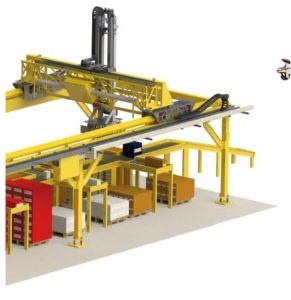 More and more attention has been generated on the use of robotics in manufacturing facilities, plants, and distribution centers. These innovative, proficient, automated systems are utilized to improve the end of line operations, increasing production in the distribution center.
Our supply chain industry is continuously changing the way products are moved within a facility. The main goal—improving the productivity and efficiency of daily operations through automation. Automated Guided Vehicles (AGV's) are but one way to implement these robotics, allowing greater flexibility to work optimization.
In a recent article by Jim Rock, he infers that the wave of the future will revolve around building and moving products autonomously using these autonomous robots.
Read the full article here, Autonomous Robots
It's time to embrace innovative technology—the inevitable change of the future, and focus more on the collaboration of ideas—melding the human world with robotics to improve efficiency and productivity in the work place. How can automated systems improve your facility? What are you looking for in an automated solution? Share your comments.
Author: Heather Connors, Director of Marketing, Conveyor Handling Company
Looking to improve your automated systems?