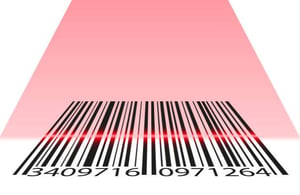 During peak time, a distribution center continuously moves products along conveyor lines. Products are picked and sorted, and funnel through multiple checkpoints, all before reaching the final destination. And through this channeling, product quality and throughput can be improved by utilizing scanning and vision systems in the daily operations, to identify products and bar codes, eliminating the human error possibility.
Providing checkpoints in route, the scanning and vision systems send triggers or signals to a main hub and a broader distribution picture of the day-to-day operations now becomes clear. Product quality is optimized as is the traceability of the product. These SVS applications (Scanning and Vision Systems) track throughput in infinitely less time than it would be using manual labor, thereby increasing overall speed and accuracy in sortation.
And with increased speeds and accuracy, throughput is maximized. Furthermore, through implementation, the extracting of any/all product information and exchange of data provides inventory control and a precise operating efficiency.
So, if you can see clearly now, look beyond the product into the eyes of a scanning and vision system. SVS applications offer some of the newest technologies, providing a systematic and captive way to engage with your material handling products.
Author: Heather Connors, Director of Marketing, Conveyor Handling Company
Looking for more information on scanning and vision system options?