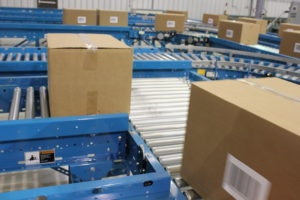 There's no question that the supply and demand on the material handling industry relies heavily on the supplies and demands of the end user—the customer. With that said, it is up to the warehouse facility managers to feed their distribution center with as many nurturing components to help that facility flourish in the day-to-day operations.
Priorities need to be set. What criteria is most important to you in choosing the necessary equipment? How will you implement those material handling solutions? Will automation help achieve a higher productivity rate to accommodate the growing supply and demand needs? Is the footprint of your distribution center at a maximum capacity for storage—or are there more effective ways to utilize the entire space to increase efficiency?
Whereas all these many daunting questions can be overwhelming, the answers can be fulfilling. When these material handling challenges meet implementation, these nutrients will fuel your distribution center and secure its efficient and productive success.
Author: Heather Connors, Director of Marketing, Conveyor Handling Company
Looking to implement a new material handling solution?