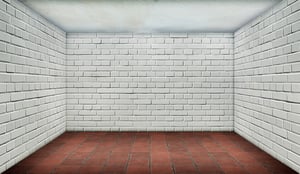 Let's talk space…facility space. The space (both horizontal and vertical) that you have to work with—that some might say controls your daily operations. The space that ultimately defines your material handling and how your facility operates.
Sufficiently delivering product to the end user is dependent on the operational space and equipment of your warehouse. It is that footprint and the material handling equipment that is vital to the success of those operations. And it is that material handling equipment molded, transformed, and implemented within the warehouse footprint and space utilization that determines so much of how your operation runs—and whether or not it runs smoothly, efficiently and effectively.
Your facility's potential is only a limitation if you allow for it. Utilizing the space within as a foundation to maximize efficiency will ultimately maximize your warehouse capabilities. To do so, setting manageable expectations is important so that you get what you need to optimize storage capacity. Material Handling Integrators are an excellent resource in evaluating the spatial ratio to determine the right material handling solutions for your facility needs within the confines of the allocated space. They understand your operation and with their extensive knowledge, can design and implement cost effective solutions to meet those material handling challenges.
In optimizing your footprint, all available options, to include using your existing equipment, should be considered. Or a compete U-Haul with the latest industry automated solutions and technologies, utilizing new conveyor equipment, may also be a consideration—or a combination of both. In fully leveraging and making best use of your space, product throughput and order fulfillment should be effortless. For it is in the implementation of those material handling solutions that maximize the horizontal and vertical area where the successes of your facility are truly shaped.
Author: Heather Connors, Director of Marketing, Conveyor Handling Company
Looking to maximize your warehouse footprint?