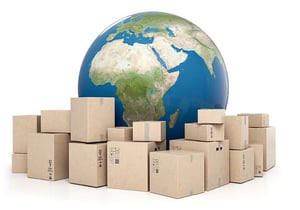 Business—it's not just about revenues and profits. It's about finding solutions; the right solutions. And when those 'solutions' are discovered, a business relationship is transformed; and a foundation between a supplier and a distributor can blossom.
Suppliers and Distributors—two very independent entities working together for a common goal—to meet a customer's needs. It's a marriage of two; a partnership that feeds into and works in conjunction with one another; dependent on each other to solidify a trust and business rapport.
Independently, the supplier is the one who provides the goods and/or services to the distributor. The distributor then will provide and deliver those goods and/or service directly to the end user—the customer. In essence, the distributor serves as an active intermediary between the supplier and the customer.
After gathering the necessary information, performing a comprehensive data analysis and layout development, the distributor then develops an idea to determine the solution to best fit the needs of the customer. At that point, the distributor makes recommendations to the customer, utilizing various suppliers—a solution, maximizing productivity and efficiency, is established. From there, the distributor will work with the supplier to maintain and complete that vision.
Together, the distributor and supplier will work alongside one another to meet that challenge. Together, they must rely on one another to produce that viable solution and fulfill the needs of the customer. In a collaborative effort to meet the material handling needs of the customer, both the distributor and supplier will engage in continuous communication to build on that foundation. Ultimately a collective synergy will form for all parties to do business. And, when given the opportunity, it is this initial groundwork and team approach that will flourish, enabling distributors to achieve success.
Author: Heather Connors, Conveyor Handling Company
Interested in a comprehensive data analysis of your warehouse?