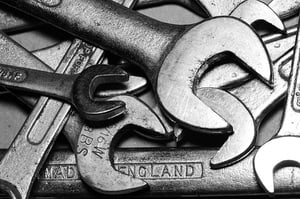 The main goal in any preventative maintenance plan is to avoid unnecessary costs in the failure of your equipment. It is designed to restore the reliability of your equipment by replacing used or worn components before any failure should occur. Performing regular maintenance on your equipment is the most efficient and cost effective way to minimize costly downtime in your facility.
As the holiday season draws near and Ecommerce facilities are at their peak, consider the following:
WAREHOUSE/FACILITY SAFETY
Maintaining the reliability of any equipment used by operators is important and necessary to avoid operator injuries. Regularly scheduled preventative maintenance can assure you that the equipment is working properly and at its best, while also lowering the risk of any outages or downtime.
LOWER OVERHEAD COSTS & PROLONGED EQUIPMENT LIFE
When scheduling more routine maintenance on your equipment, your equipment will run at a higher capacity for longer. The likelihood in having a large repair or replacement is decreased as your equipment is monitored on a more regular basis; ultimately reducing downtime and avoiding an emergency shutdown, which can result in premium costs for emergency repairs or replacements. In addition, knowing in advance when maintenance will be performed can also allow you to staff accordingly.
EFFICIENCY & PRODUCTIVITY
Preventative maintenance secures the efficiency at which your equipment operates. Normal wear and tear over time can diminish the efficiency of your equipment, therefore reducing the productivity in the output. Regularly scheduled preventative maintenance adds 'life' to your equipment thereby keeping production at its maximum potential and avoiding an outage when you need your equipment the most.
Author: Heather Connors, Conveyor Handling Company
Schedule your PM today!