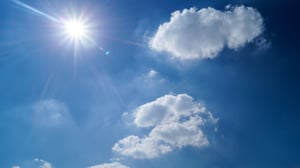 If there is one thing that has been exposed during this pandemic experience, it is undoubtedly our internal processes in our day to day operations—the interaction of employees, the movement of product, and the material handling equipment and solutions at work.
How do our internal processes affect the end of the line results? What, if anything, can we change to improve or maximize our efficiency and productivity? How can any or all of the above change how we do business for the better to refine those processes? Take a closer look at how your operations run every day.
As social distancing measures remain in effect, some material handling equipment updates are required to meet CDC standards. And as a result, more and more businesses are tailoring their facilities with less of a hands-on approach to meet those standards. Utilizing robotic palletizing systems and AGV's optimize production, increasing the safety of the work environment. Applying scanning and vision systems advances tracking, sorting and identifying product. Implementing controls and software systems to coordinate all warehouse activities ensures real-time capabilities. And with many of the various automated technologies made available, manual labor and any associated stressors on the employee and the equipment can be minimized. Additionally, accuracy and speed in which product moves substantially increases.
The one known and undeniable element in supply chain distribution and eCommerce is that the show must always go on. In working towards better warehouse practices and processes, automated solutions will not only provide the continuity and ease when employees are out of work due to illness or vacation, but will ultimately transform your warehouse to maximize material handling efficiency.
The bandaid has been ripped off. The exposure and vulnerabilities to daily operations is there for all to see. This experience has provided a window into the where and the how, and it is our job to act in the implementation thereof. For at the end of every day, there is always room for improvement—always room for change.
Author: Heather Connors, Director of Marketing, Conveyor Handling Company
Let CHC help you find the material handling solution to minimize your exposure!