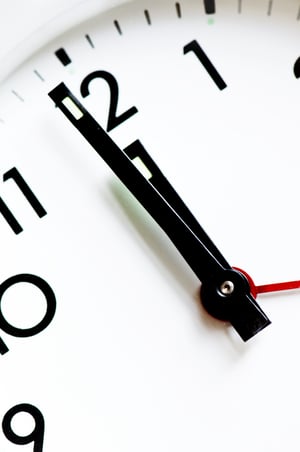 Closing 2019 with successful order fulfillment is the ultimate measure of your operations success. And as we all do, we generally measure our business's success in efficiency, productivity, and increased profits throughout the course of the year. So, bringing it all home and evaluating year-end warehouse achievements are prominent in the evaluations for the upcoming year. Yes, fulfilling your material handling needs are most critical during this busy season but should be seen all year round. And with each year's end, a new year is on the horizon bringing yet another opportunity to measure the success of your business. And then we've come full circle.
Make a list and check it twice. You just never know what the New Year will bring and with any new year, there are always new needs, new challenges and of course, new equipment. Consider the future. What material handling needs do you have for the immediate and long-term future? What new material handling challenges will the New Year bring? And what material handling equipment do you have on your wish list to improve the efficiency and productivity (and ultimately the success) of your operation.
Yes, the holidays are in fact here. And who has time to think beyond. But, consider the possibilities and the future. Bringing it all home means also taking care of your material handling long-term and the importance that it has on your daily operations.
Author: Heather Connors, Director of Marketing, Conveyor Handling Company
Start your New Year with CHC!