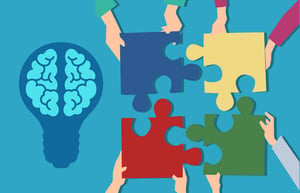 Now that you've had time to absorb the latest technology and machinery solutions from Pack Expo, the #1 packaging and processing event for consumer packaged goods, it's time to bring it all home. Taking a deeper dive into automation, e-commerce and sustainable initiatives will help you in finding a solution to benefit your facility.

Material handling is a continuous fast-growing industry with innovative products and solutions a plenty. How will you determine what solution (s) is best for your daily operations? Where do you start?

People
Talk with a systems integrator who will collectively and collaboratively work with you to design and implement a material handling solution to optimize the efficiency and productivity of your specific operation.

Processes
Take some time to review the daily processes by which product moves within your warehouse. Determining how is a key factor in shaping the solution that would best fit your material handling needs.

Price
Price can be the elephant in the room, but with an analysis of the costs incurred in comparison with the ROI, your material handling solution will undoubtedly prove to outweigh any budget, saving money in labor costs, and increasing accuracy and productivity.

Projections
Planning for the future and projecting company growth can be as uncertain as a flip of the coin. However, having a good handle on where you gauge your company to be can have every impact on the equipment you choose to implement on the here and now.

The material handling equipment you choose in combination with industry technologies play a vital role in the future of your warehouse and its capabilities. Needs will continue to exist to accelerate the speed of your operation, as will the needs to execute a solution that will improve the productivity and efficiency for optimum growth. It is the direct result of those material handling products and solutions put into place that will ensure the success of your warehouse and daily operations.
Author: Heather Connors, Director of Marketing, Conveyor Handling Company
Bring it all home with a Systems Integrator