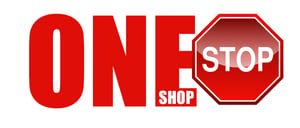 How we do business has changed and material handling buying preferences continue to evolve. Driven by online processes, advancements in technology and end user demands for one stop shop, single source solutions, purchasing has taken on a different look.

And when it comes to your material handling needs, with the multitude and complexity of options and solutions available, the advantages and benefits of connecting with a systems integrator are immeasurable. A systems integrator is your one stop shop—your single source solution providing all of the leg work necessary for you to make a well-informed decision. Providing a seamless process to include design, layout and implementation, and after commissioning support, their job is to partner with you to secure the right material handling solution for your warehouse facility or distribution center.

Whether your needs are as simple as a conveyor spare part or more complex with regards to the implementation of an entire turnkey system, a systems integrator will walk you through every phase to determine the best suited solution. Understanding the operation at hand and how your business functions are key components in devising a solution that truly works. Factors that include cost, ROI (return on investment), lead time, end-user demands and labor resources are all components that will assist in providing the most comprehensive solution to your material handling challenge.

Additionally, systems integrators have a wealth of knowledge and experience working with a wide range of companies, both customers and vendors. This gives them a distinct advantage to make the necessary recommendations to maximize efficiency and productivity in your daily operations.

So…why chose a systems integrator? It is said that time is money…and your time is valuable. It's past the time to use your own valuable resources and let a systems integrator be the one stop shop for all of your material handling needs.
Author: Heather Connors, Director of Marketing, Conveyor Handling Company
Let CHC show you how they can go to work for you!