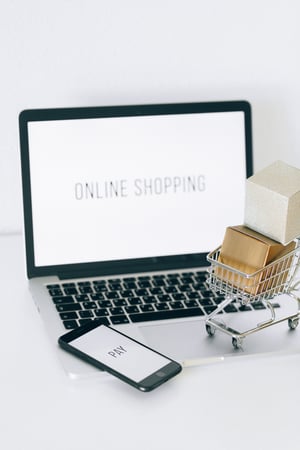 As the new year begins, many follow the old adage 'out with the old, in with the new'. This can also apply to your goals for the new year—goals that can lead to new opportunities, new innovations, and new improvements to your material handling.

This new year, however, is unlike any other. As we near the one year mark of the COVID-19 pandemic, what we've seen over the last several months in supply chain material handling is awe inspiring—mass shipments and movement round the clock of vaccines, necessary medical equipment, consumer goods and products delivered all across the states with heightened speed, precision, accuracy and efficiency. And after a widely successful holiday season in material handling, we are even more encouraged with the technology advancements being made to secure and expand equipment and handling efficiencies.

In terms of the shopping experience, brick and mortar stores have suffered tremendously. Online shopping however, has grown exponentially. COVID-19 has undoubtably altered the face of e-commerce and order fulfillment. The shopping experience, what we have known and experienced that to be, has been transformed. Whether or not this transformation is a temporary or permanent one is unclear at this time. But what we do know is that in the face of adversity, brick and mortar stores have had to reinvent how they do business shifting to a more direct to consumer model through their websites and home delivery. Companies must move forward to expand their reach beyond the foot traffic—and many have done so brilliantly.

As consumers today seek instant gratification with almost instantaneous delivery, the day-to-day operations and Omni-channel processes to move products must exceed expectation. The material handling industry offers at its fingertips the right solutions needed and desired to answer to any e-commerce and online store. They seek to provide a seamless shopping experience from the backend—to meet and exceed those needs in solving material handling challenges.

As we plant our feet securely into the new year, we move forward with the knowledge that our technological advancements and material handling options are endless and can and will only broaden. And the ease at which our distribution centers and facilities perform their daily tasks and order fulfillment will inevitably be and become just as seamless with anything new.
Author: Heather Connors, Director of Marketing, Conveyor Handling Company
What goals do you have for your material handling distribution?