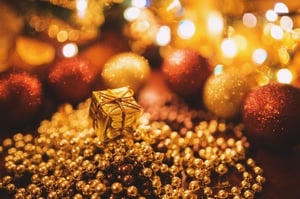 Fall is upon us. The busiest shopping season is imminent. Warehouses across the globe are preparing for what undoubtedly is the most profitable time of year.

So, just how are you prepping for the holidays? Is your warehouse facility prepared to take on the supply and demand challenges in order fulfillment?
Here is a checklist to help you better prepare for the holiday season:
Visual Inspection: Walk around your equipment regularly to observe any unusual noise or visual cues, overloaded conveyors or safety concerns

Adjust: Check your belt and chain tension, sprocket alignment, and set screws on all moving parts. Inspect the O-rings, rollers, photo eyes, E-stops, supports and trussing, and conveyor beds.

Connections: Check all wires and cables and electrical conveyor controls to ensure that all switches and push buttons operate properly

Belt Alignment & Lubrication: Proper alignment, cleaning and lubricating all equipment will keep the conveyor system running efficiently and minimize downtime and repairs

Critical Spares: Keep a stock of your spare parts (belts, rollers, motors, etc.). In doing so, you are more likely to have minimal downtime when trouble arises.
Remember that servicing and maintaining your conveyor equipment year round is vital to the life of the conveyor. And proper equipment maintenance during the holiday season will ensure that your operations run smoothly throughout this busy time, minimizing costly downtime in your facility. It's time—time to prepare your facility for the holidays.
Author: Heather Connors, Director of Marketing, Conveyor Handling Company
Looking to schedule maintenance on your conveyor equipment?