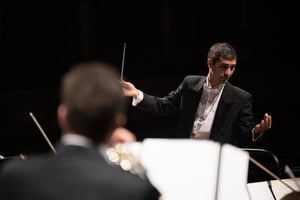 Three words that will optimize product movement in your facility —warehouse execution systems (WES). Like a Conductor is to an orchestra, so is a WES to a distribution facility or warehouse. Taking control of your warehouse is all about understanding the day-to-day operations and methodically putting into place a system to manage and support those tasks in production.
A WES software is generally a compilation of a WMS (warehouse management system) and WCS (warehouse control system) for automating warehouses. As with any warehouse system, this systems software works in real-time, controlling the many elements that go into the production and oversight process.
Whereas WCS is the software controlling the movement and traffic of material on a conveyor or sortation system, WES is a customized solution to meet the unique process needs in your industry and allowing the end user to define those needs.
Distribution centers must keep up with the higher demands of order fulfillment. As those demands continue to rise, so does the need for a WES solution to improve productivity and support higher throughputs resulting in better profits from a management level. Giving a real-time visibility to processing, WES ensures accuracy and performance in your operation, from the warehouse floor to a warehouse-wide networked system.
So, just as a Conductor leads and shapes the sound of an ensemble, controlling the interpretation of the music, a WES is put in place to execute and shape your warehouse, inevitably controlling the order fulfillment process more effectively and efficiently.
Author: Heather Connors, Director of Marketing, Conveyor Handling Company
Looking for more information on the benefits of a WES in your distribution?