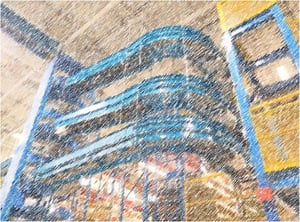 Looking ahead, what will order fulfillment have in store for your warehouse facilities and distribution centers? As you plunge through what is for most, the busiest time of the year, you may observe certain challenges that have you looking ahead to a New Year and the possibilities that a new year brings. Maybe, just maybe, you've already started compiling a list of wants or needs to meet those material handling challenges.
Your astute sense is in overdrive as you push through this holiday season. So, how do you look ahead in improving efficiency? How do you simplify the processes? Material handling technologies are consistently changing—and for many, it's hard to keep up. However, your warehouse must continuously evolve and transform to meet the supply and demands of the end user—most especially during your busiest time of year.
Determining what technologies are best suited for your warehouse and its needs requires a systems integrator to evaluate your daily operations. A systems integrator brings a wealth of knowledge and expertise to the table, providing material handling options and solutions to meet those challenges. They are able to design, implement, install, and service to meet those needs. Ensuring a cost effective solution, a systems integrator's role is to partner with decision makers in your operation to optimize the efficiency and productivity in your warehouse or distribution center.
So when you look ahead to the New Year, consider working with a systems integrator. Together, you can shape your warehouse facility to perform with increased productivity and efficiency to ensure its success and future growth.
Author: Heather Connors, Director of Marketing, Conveyor Handling Company
Let us help you with your material handling challenges?