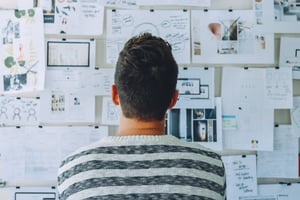 As you settle back home and sort through the bounty of information gathered at MODEX 2020, the foresight to propel your warehouse operations to the next level is in high gear.
So…what next? The work begins in an effort to develop and implement the right solution (s) to your material handling challenge (s). And just how do you begin such work? Easy—start with a systems integrator. There are endless benefits to working with a systems integrator. From the initial design and engineering phase to implementation, a material handling integrator will work closely with you to meet your facility needs based on functionality, space allocation, cost, and overall efficiency and productivity.
Evaluating and exploring all material handling equipment options combined with industry technologies available to you allow for you and your systems integrator to choose the solution (s) that best fits your operation. A solution that will ultimately deliver results, improving overall productivity and efficiency.
MODEX 2020 showcased many of the latest efficiency enhancing products, solutions and systems for your manufacturing and supply chain business. Now, what you do with that information and how you choose to utilize that knowledge to improve your warehouse operations rests with you. This process begins when you enter in to discussions with a systems integrator.
Author: Heather Connors, Director of Marketing, Conveyor Handling Company
Get started with a systems integrator!